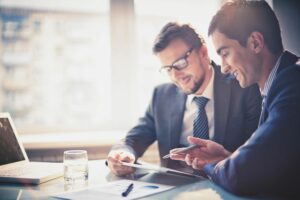 Our corporate advisory services help our clients across Southeast Michigan recover from or avoid the most severe pitfalls of the business world while guiding them toward future success. Our Troy, Michigan based advisory firm provides strategic turnaround, performance improvement, and corporate financial advisory services to management, investors, and creditors.
Our expertise lies in understanding the financial mechanics of the capital and structure of business organizations. When we combine our experience and training with our working knowledge of finance and legal strategies, we are able to be very effective in designing strategies and tactics to achieve our client's end-goals at controlled and reasonable cost levels.
Why Choose Burke Advisory
We've been solving business problems for over 35 years

Certified Turnaround Professional

Some of the best trained and most experienced professionals

We listen and learn before we advise

We don't just suggest; we implement

Strict TMA/CTP code of ethics

Fees are tailored to the client engagement

Detailed and easy to understand reports and plans
Our Mission
Our mission is to produce outstanding outcomes for our clients through corporate advisory services. We do this by increasing cash flow and by guarding and increasing the value of the business or assets they entrust to our care.
---
Qualified
Our professional advisors all poses impressive knowledge, credentials, and training. This includes advanced degrees from top business schools as well as specialized training and professional certifications. Our knowledge is specific to growing, managing, and fixing a myriad of business situations.
---
Experienced
With over 35 years of specialized experience, we have the benefit of seeing hidden problems and concealed opportunities. We carefully observe, listen, analyze, compare, assess, recommend, guide, and mentor our clients to achieve superior results! Our turnaround management team is based in Troy, MI, and serves clients across the Southeastern area of Michigan.
Learn More About Our Team Burke Advisory Brochure